TRULY MADLY | DATING APP |
DIGITAL banners
|
gif
"Don't ever mess with Geeta. She always carries pepper spray and is a Krav maga badass.
She knows how to slay her own demons. Geeta is the true victor of good over evil."
These digital banners were created for a dating app - Truly Madly, for the festival of Dussehra,
embracing women taking charge.
#GeetaTakesCharge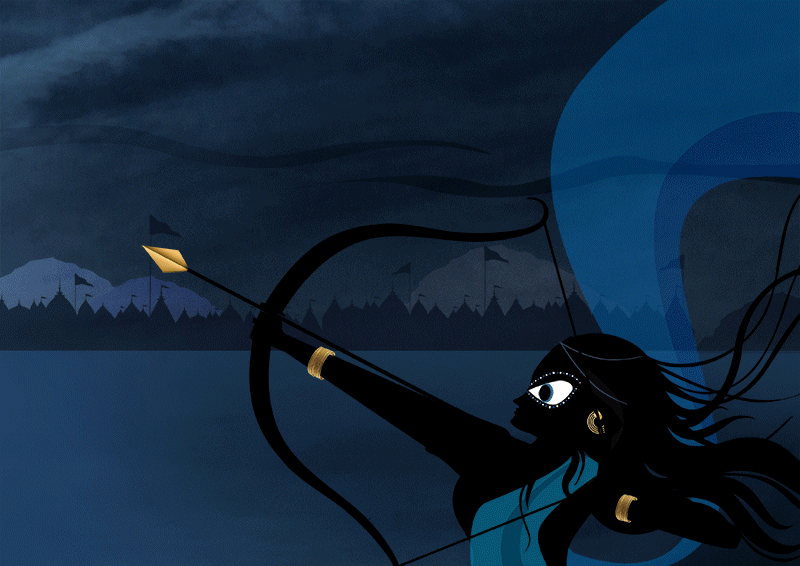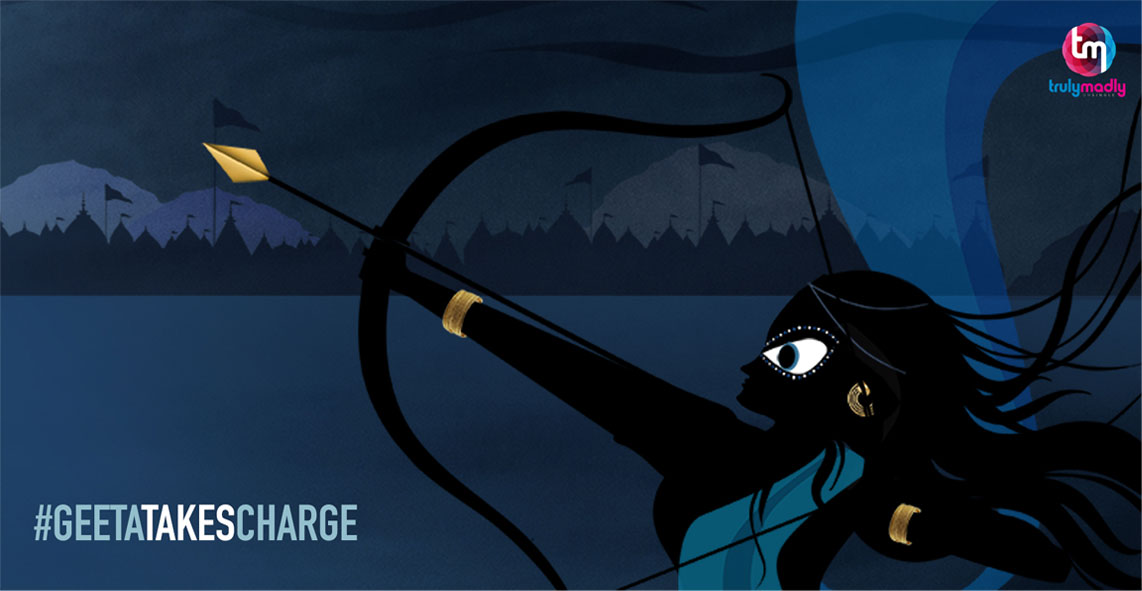 "Geeta doesn't need a hunting party to grab her a golden maricha. What Geeta wants, Geeta gets on her own".
#GeetaTakesCharge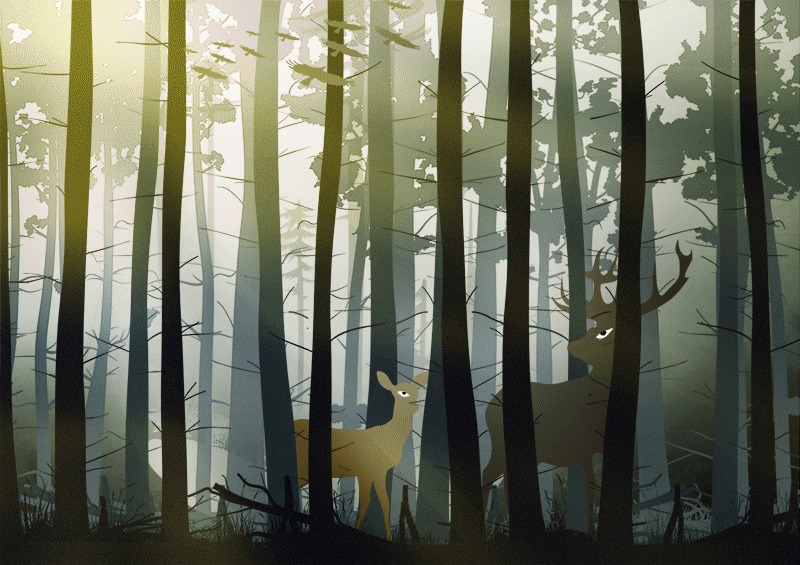 BLUESTONE | JEWELLERY |
ONLINE ACTIVATION
BlueStone is an online jewellery brand that stands for modern, contemporary jewellery designs for women.
This design philosophy is supported by their unique service offering such as Home Try On, to generate trials and aid purchase.
The challenge was to create impactful online activation that will stimulate home trials, as well as build a long-term brand.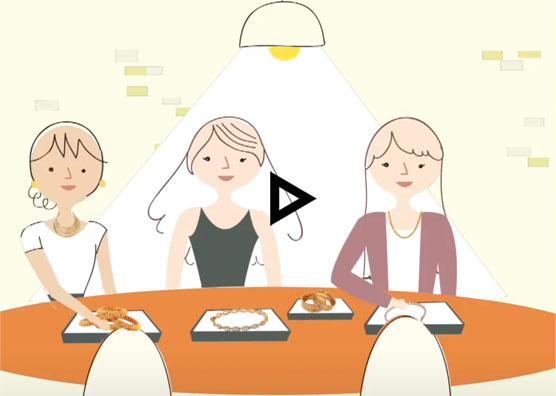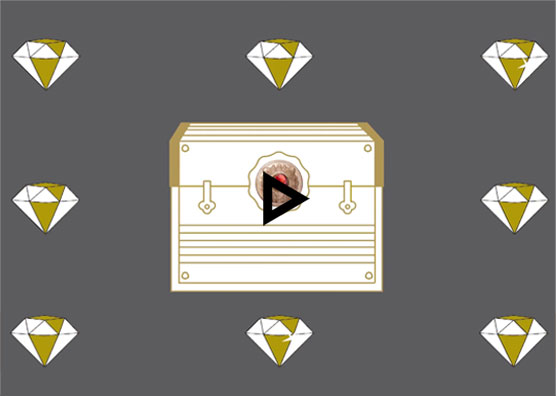 HARVARD BUSINESS REVIEW | ASCEND |
INFOGRAPHICS
Harvard Business Review is a digital learning companion for millennials and graduating students,
focused on developing soft-skills which can provide them that extra edge for balanced career growth.
The task was to create impressive infographics to be published on hbr.org, aiming to provide the
professionals around the world with insights to help them lead their organizations more effectively and
to make a positive impact. There were over 100 unique infographics created for the brand in the span
of 2 years, using bold design elements and distinct illustration style for each creative.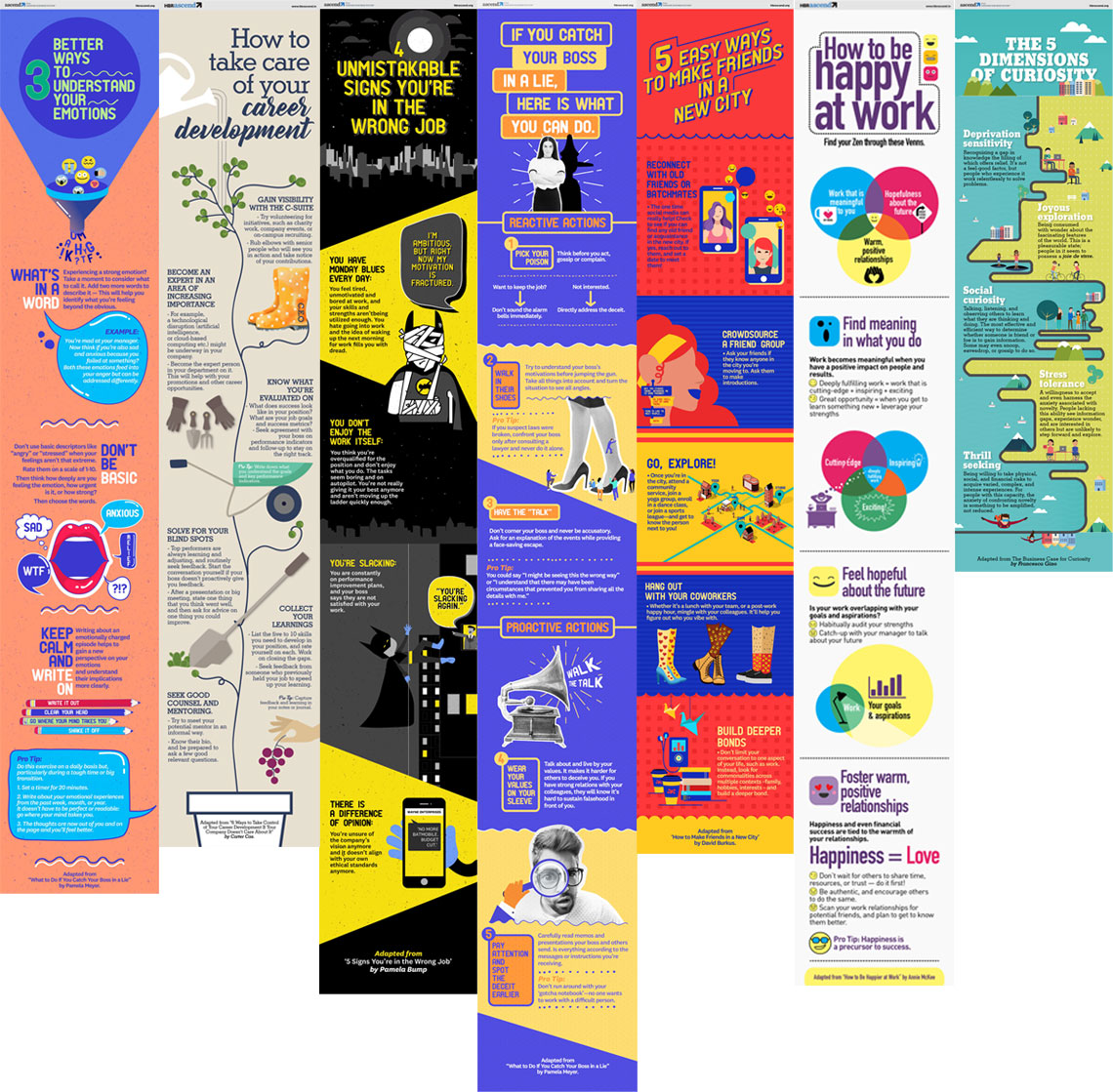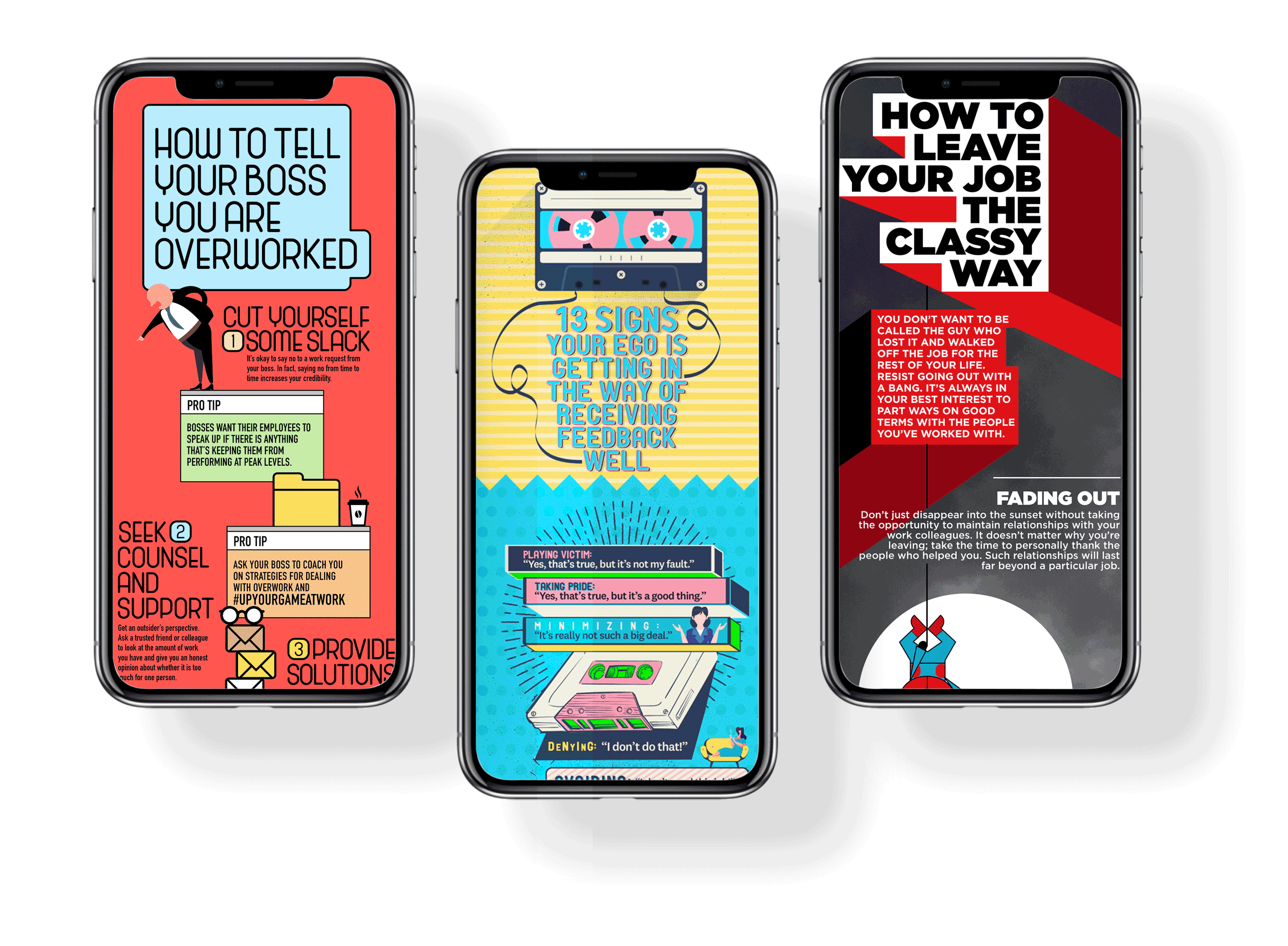 BUENO SANDWICHCRAFT | RESTAURANT |
SPLASH SCREEN FOR WEBSITE
|
SOCIAL MEDIA POSTS
Bueno as a brand believes in using farm fresh ingredients to make their Consumers' meal an unforgettable
experience. They ace the craft of creating healthiest sandwiches. The creative task was to generate - fun,
engaging digital content for social media platforms and websites, bringing in the ingredient story and the
brand philosophy of 'GOODNESS INSIDE'.